News of the Day
Please consult the attached memo for any update on vaccines, face masks, and other information regarding COVID-19. Click Here.
Managers, please remind employees and new hires to check ProVantage email accounts at least every other day.
Employee Spotlight of the Week!
Shout Out of the Week:
Walmart Teams in Fort Payne, AL & Warner Robbins, GA
"I want to shout out the teams in Ft Payne, AL and Warner Robbins, GA doing Walmarts. Tough projects and they are keeping their heads up and working hard to make the best of the projects and challenges."
- Mike Bryant, Director of Client Services
____________________________________________________________________
On Friday, October 1, our sister company, InDemand gathered to celebrate a new class of inductees into the Wall of Fame.
____________________________________________________________________
Facebook Friday | 10.08.21
8 Ways To Have More Gratitude Every Day
Forbes - https://www.forbes.com/sites/womensmedia/2016/07/08/8-ways-to-have-more-gratitude-every-day/?sh=58812171d546
1. Don't be picky: appreciate everything
Gratitude doesn't have to be saved for the "big" things in life. The habit of being grateful starts with appreciating every good thing in life and recognizing that there is nothing too small for you to be thankful for.
Even if it is as simple as appreciating the clear weather or how quickly your mailman delivered your mail last Friday, don't leave anything out when practicing your gratitude.
2. Find gratitude in your challenges
Gratitude is not only about being thankful for positive experiences. Sometimes thinking about negative or difficult situations can help to nail down what you have to be thankful for.
Western Buddhist master Jack Kornfield remembers an exercise he did with a man who was caring for his grandson while his son and daughter-in-law battled drug addiction. Despite all that he had been through, the man was still able to find gratitude for the amount of compassion he had learned to show and the impact he was able to have on other people.
Dig a little deeper into some of your own past experiences and try to figure out how they have helped shape you into the person you are today.
3. Practice mindfulness
Sit down daily and think through five to ten things you are grateful for. The trick is that you need to picture it in your mind and sit with that feeling of gratitude in your body. Doing this every day will rewire your brain to be naturally more grateful, and you'll start feeling happier after every session.
It only takes eight weeks of gratitude practice for people to start showing changed brain patterns that lead to greater empathy and happiness.
Your brain is a powerful tool, and training it towards gratitude is all part of ensuring that gratitude comes more easily as you practice, so what are you waiting for?
4. Keep a gratitude journal
After your mindfulness session, write down your positive thoughts! Keeping a journal of all of the things you are thankful for can help you keep track of and refer back to the positives in your life.
Write down your positive thoughts to further focus your attention on the subject. While you are putting the pen to paper, you have no choice but to consciously think about the words you are writing without other distracting, ungrateful thoughts.
You can journal every day after your gratitude practice, or you can come back to the journal on a regular schedule weekly or monthly.
5. Volunteer
For many people, the key to having more gratitude is to give back to others in their local community. Not only will it make you more grateful for the things that you may take for granted, but studies have shown that volunteering to help others increase our well-being, and thus our ability to have more gratitude.
University of Pennsylvania professor, Martin Seligman, supports this theory with his research in Flourish: A Visionary New Understanding of Happiness and Well-Being. After testing all kinds of variables that help improve our well-being, he found that volunteering is the single most reliable way to momentarily increase your well-being.
In other words: helping others helps you!
6. Express yourself
Sometimes it's not enough to simply keep your gratitude to yourself. You can increase your feelings of gratitude by expressing that same gratitude to the people you care about.
Soul Pancake, a group that works to discover the "science of happiness," ran an experiment where they encouraged people to write a letter to a person they were grateful for. By itself, this exercise increased their levels of happiness from 2 to 4%. However, when the same people made a phone call to the person they were thankful for to express their gratitude directly, happiness levels jumped from 4% to 19%.
Not only does expressing your gratitude for someone make their day a little brighter, but it can do wonders for increasing your levels of gratitude and happiness in the long run
7. Spend time with loved ones
If you're struggling with feeling gratitude at the moment, go spend time with your friends and family. Of course, it will help you grow closer to them and strengthen your relationship, but it will also give you a chance to practice your acts of gratitude on people that you care about.
Start small if they're having trouble finding ways to support their friends and family. For instance, why don't you make sure you're listening intently the next time someone shares a story with you instead of waiting for your own chance to speak? Or start a conversation with a difficult member of the family by complimenting their new shoes or haircut.
8. Improve your happiness in other areas of your life
Being grateful can make you happy, but being happy can also make you grateful. There are plenty of other ways to get your mood up, including exercising or participating in a hobby you enjoy.
Once you are feeling the endorphins flow, showing gratitude will become even easier and you'll start to be able to make list after list of all of the things in your life you're thankful for.
____________________________________________________________________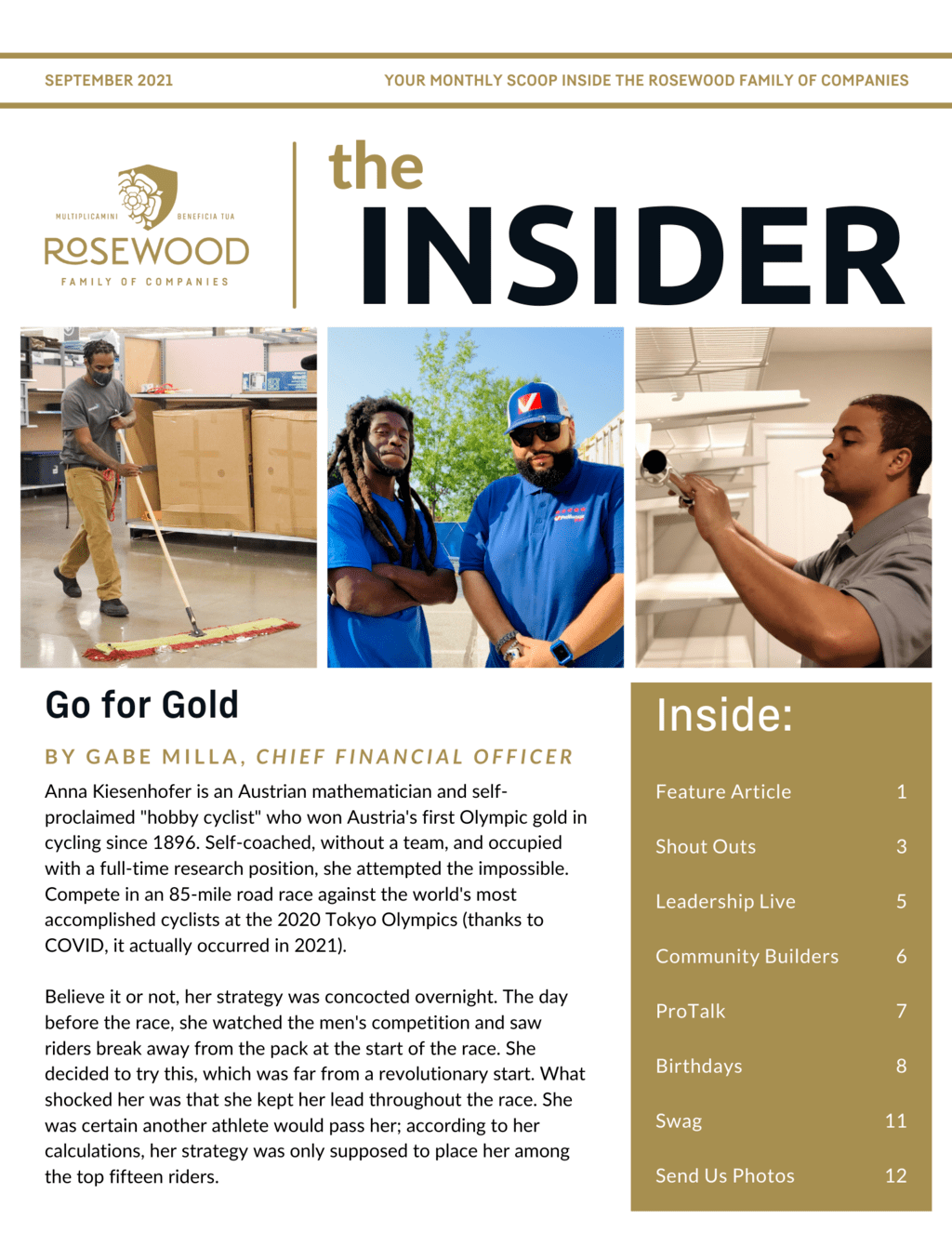 Rosewood news at your fingertips.
____________________________________________________________________
The Triangle's business community came together on the evening of September 22 to recognize the Triangle Business Journal's 2021 CEO of the Year & C-suite Awards winners. Amongst 21 local executives who were honored for their achievements and community impact this year was our very own CEO, Chandler Rose.
After an unprecedented year of adversity, The Triangle Business Journal commended Chandler's achievements—culturally, financially, and philanthropically—in the face of COVID-19.
____________________________________________________________________
ProTalk: Word of the Month
Congrats to Episode 4's winners:
Sheri Lay
Dario Malave
David McElroy
Marketing will be sending your prizes shortly!
Interested in winning some free ProVantage Swag? Don't forget to submit the Word of the Month for Episode 4 of ProTalk with Scott J. Medeiros.
If you don't know what Word of the Month is, here's how it works:
At a random point in each episode, the guest will pick a word, any word, to be the Word of the Month.
For the following month, until the release of the next episode, there will be a survey in the ProDaily where you can submit the Word of the Month. But, be quick! Because the first 3 listeners to submit the Word of the Month will win one ProVantage swag item.
Good luck & enjoy the podcast!
____________________________________________________________________

🚨
Updated COVID Guidelines for Field-Level Employees
🚨
Team, please consult the attached memo for an update on face masks, vaccinations, and everything pertaining to COVID-19 guidelines.
____________________________________________________________________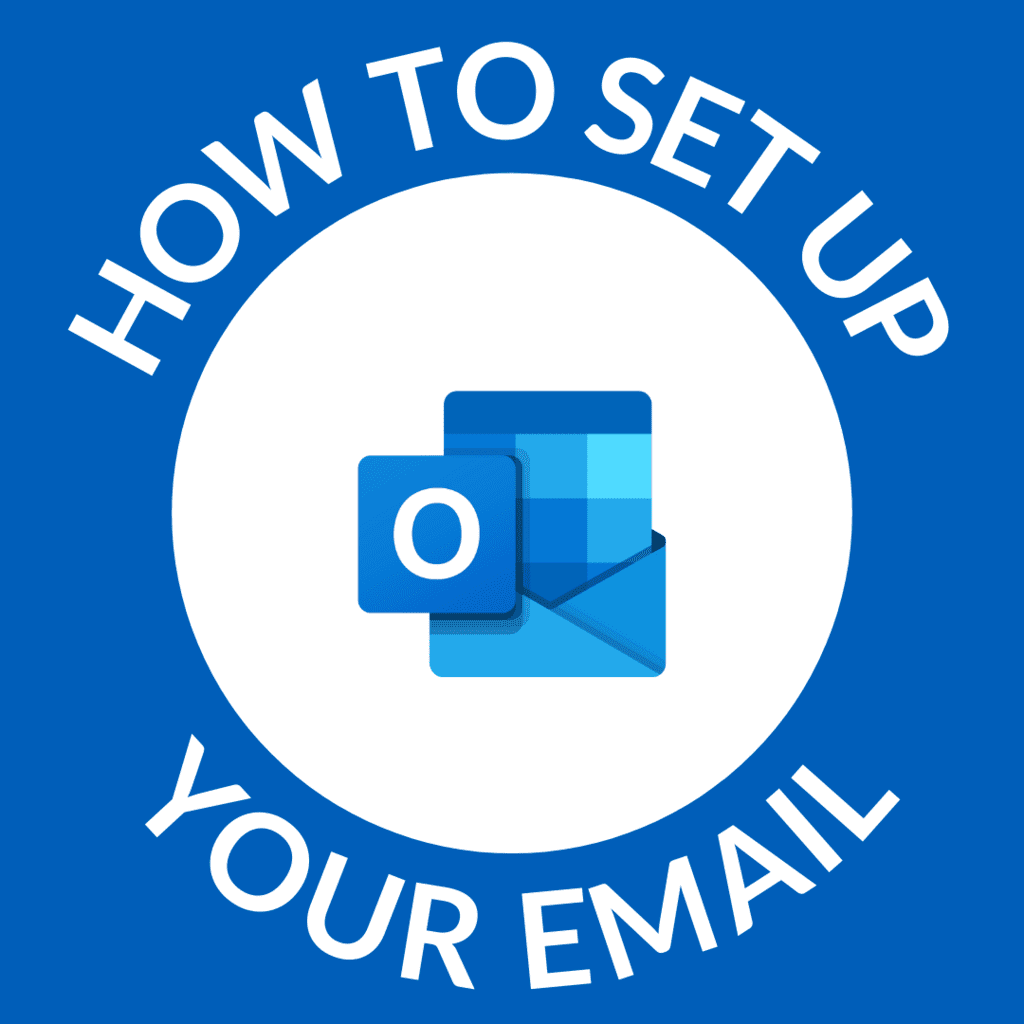 Hi team! If you're still not receiving daily emails, or you're having other issues with your ProVantage account, it's likely because you haven't set up Outlook since the transition to Microsoft 365.
If you've been experiencing email difficulties, please consult the instructions below (based on your device) to properly set up your Outlook for Microsoft 365. Thank you!
Frequently Asked Questions -
____________________________________________________________________
If you know someone who would be a great fit for ProVantage, have them apply today!
Here's everything you need to know:
Referral Bonus Payout:
$50 for EACH Field Representative Y
ou Refer
$100 for EACH Skilled Applicant Y
ou Refer (LIT, ASST Lead, Carpenter Assistant)
$150 for EACH Management Level Employee Y
ou Refer (Lead, Carpenter, Manager)
Qualifications:
Average grades of 3.0 or higher are required and the reward is granted after the new employee works 200 hours.
____________________________________________________________________
Check out this terrific deal on lodging from Wyndham Hotels & Resorts!
Attached you'll find a flyer offering a 10% discount for ProVantage employees. To receive the discount, visit WyndhamHotels.com and use the Corporate Code 1000054787 or call (877) 999-3223 and ask for the discount associated with ProVantage Corporate Solutions.
____________________________________________________________________
Here's an exciting offer from Red Roof Inn!
Attached you will find an updated flyer showing the
20% discount
Red Roof is now offering our employees for both personal and business travel.
Contact Denice Fleshman, ProVantage Corporate Solutions National Account Representative for long-term project discount rates for 3 rooms or more. 540-522-4317
or
dfleshman@redroof.com
Let's continue to be financially savvy when booking hotel stays during your assignments!
____________________________________________________________________
Happy Workiversary to these team members!
Week 10/03 - 10/09
10/04:
10/05:
10/07:
1 Ye
ar
- Marquis Parker, Joshua Taylor
Happy Birthday to:
October 3 - Kyrstin Finley, Cheyenne Hamm, Marrietta Huffman, Steven Jenkins, Timothy Miller, Brittany Morse, David Orren, Quentin Parker, Courtney Price, Alyse Rodgers, Johnny Thomas
October 4 - Jaimie Christmas, Lori Guerrero, Clarissa Kitchings, Daniel Lockhart, William Moore, Daniel Pagulayan, Johnathan Rogers, Ginger Roison, Seanita Ross, Amanda Simpson, Eugene Williams
October 5 - Jeffery Carlton, Jennifer Ervin, Kimberly Freese, Olton Guynes, James Ireland, Robert Watson, Rodriquez Zeigler
October 6 - Montarius Duvall, Johnnie Miller, Sierra Moran, Jimmy Ramsey, Benjamin Sherburne, Jake Sommerville-Titus, LaDon Thomas, Joshua Walraven, Amanda Weiss
October 7 - Kristie Baxter, Tanisha Bonner, Richard Frias, Cassie Henderson, Camren Rankin
October 8 - Felicia Atkins, David Barrick, Christina Calhoun, Victor Cruz, Ryan Gravely, Dwight Harris, Whitney Hodge, Mya Jennings, Diandre Jones, Richard Lopez, Tremarria McCarthy, Lorena Mendoza, April Nixon, Alaric Reyes, Santresa Robinson, Keith Thibault
October 9 - Dantavis Boxley, Hilarie Divine, Jackie Evans, Brian Goldey, Jamal Graham, Marrobi Hampton, Khalil Hill, Sofia Moran, Charles Ross, Kiya Scott, Regina Smith, Kaniesha Valentine, Kenneth Walke, Kyree Wilson, Shakete Young
____________________________________________________________________
Do you have a coworker in mind that you want to thank or give a shout out to? Someone who has a Spirit of Excellence and goes above and beyond? Submit their name and describe what they did and you will give them a chance to shine just as they make our company shine! Each month we will draw one shout-out for a prize and feature on Facebook.
____________________________________________________________________
Save money with the following hotel codes:
____________________________________________________________________
Don't Forget to Bring Your Own Tools!
Tools are an essential aspect of your job at ProVantage, so don't forget to come prepared! Please show up to work every day with all of the following equipment (listed below & pictured above), and remember: it's your responsibility to buy tools.
What to bring: Tape Measure, Box Cutter, Rubber Mallet, Screwdrivers, Basic Socket Set, Slip Joint & Angle Cut Pliers, Cordless Power Drill, Level, and Steel Toe Boots.
*If you need to borrow a tool from a coworker, please ask beforehand and remember to return it*
Don't know where to buy tools at an affordable price? Check out the link below!
____________________________________________________________________